The sun affects everything and is a huge part of life on earth. It helps plants grow, provides light, and offers warmth. It also happens to be a great photography prop for photographers. For this week's selection of 2018 SkyPixel Contest submissions, we're sharing 10 amazing photos that incorporate the beauty of the sun.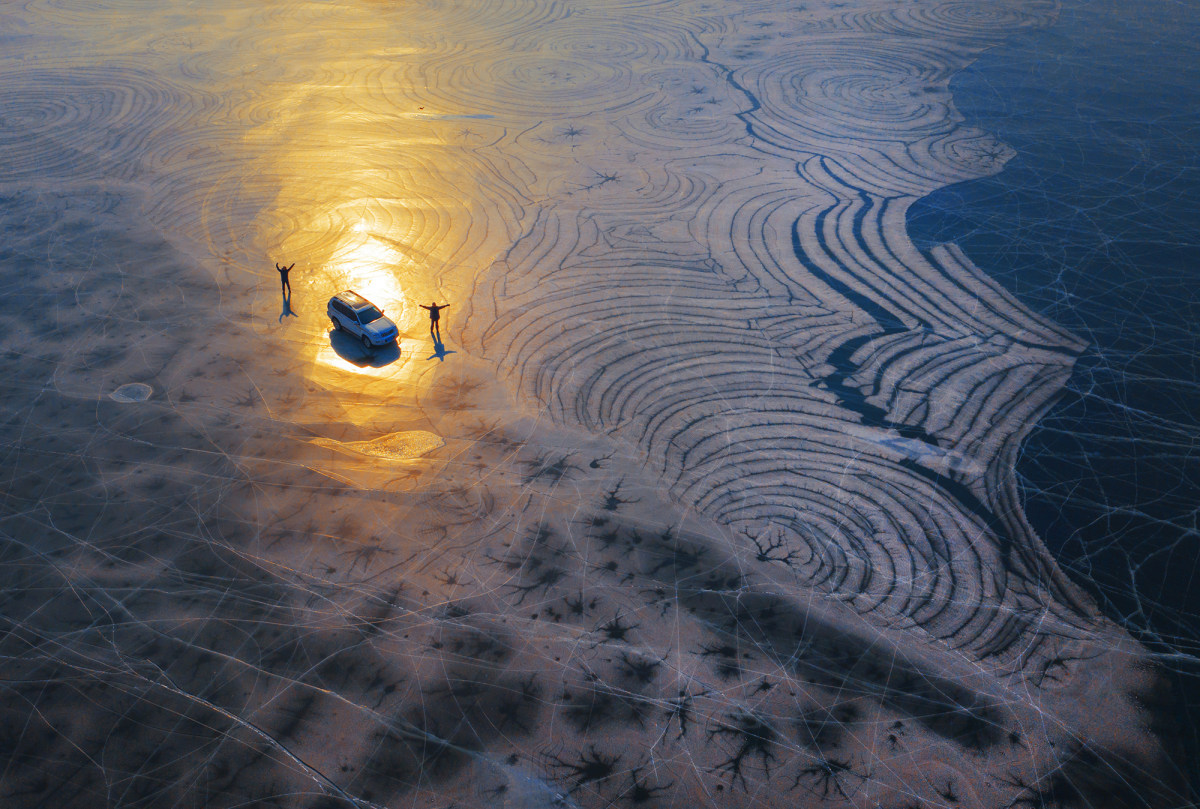 After a cold night, beautiful textures and designs flowered across a lake in the Taklimakan desert.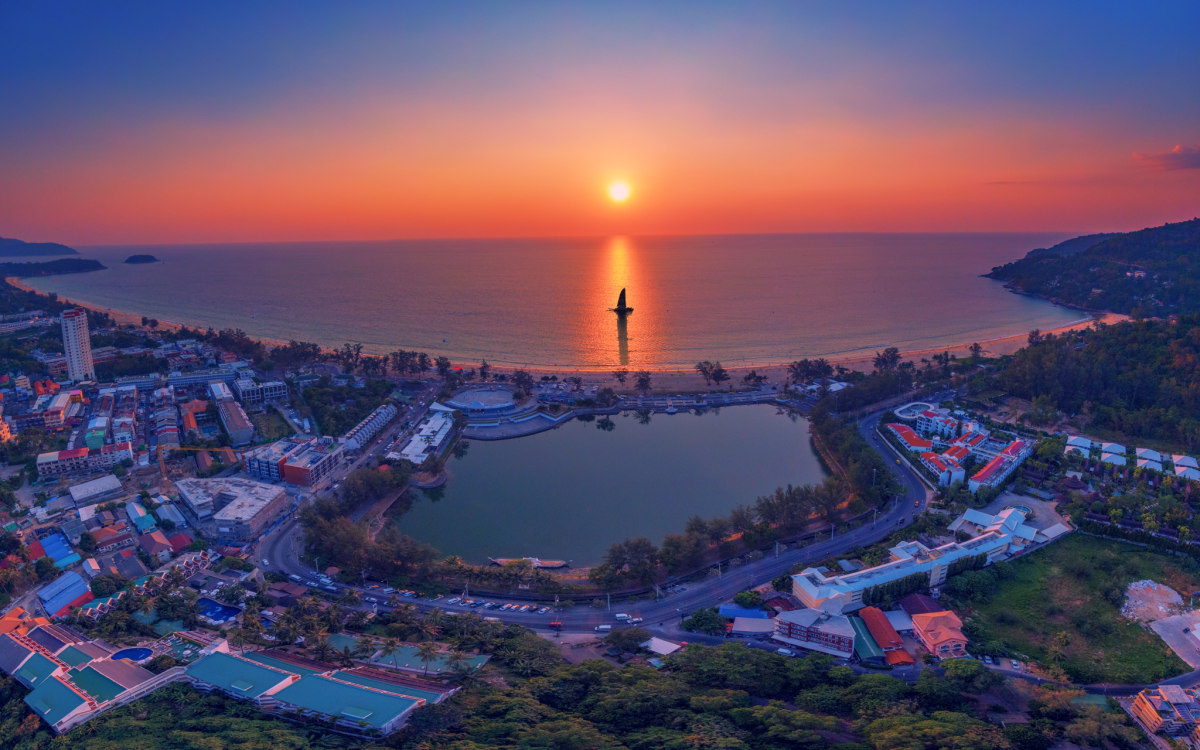 A vivid sunset illuminates a lone sailboat at Karon beach in Phuket, Thailand, creating a gorgeous aerial shot.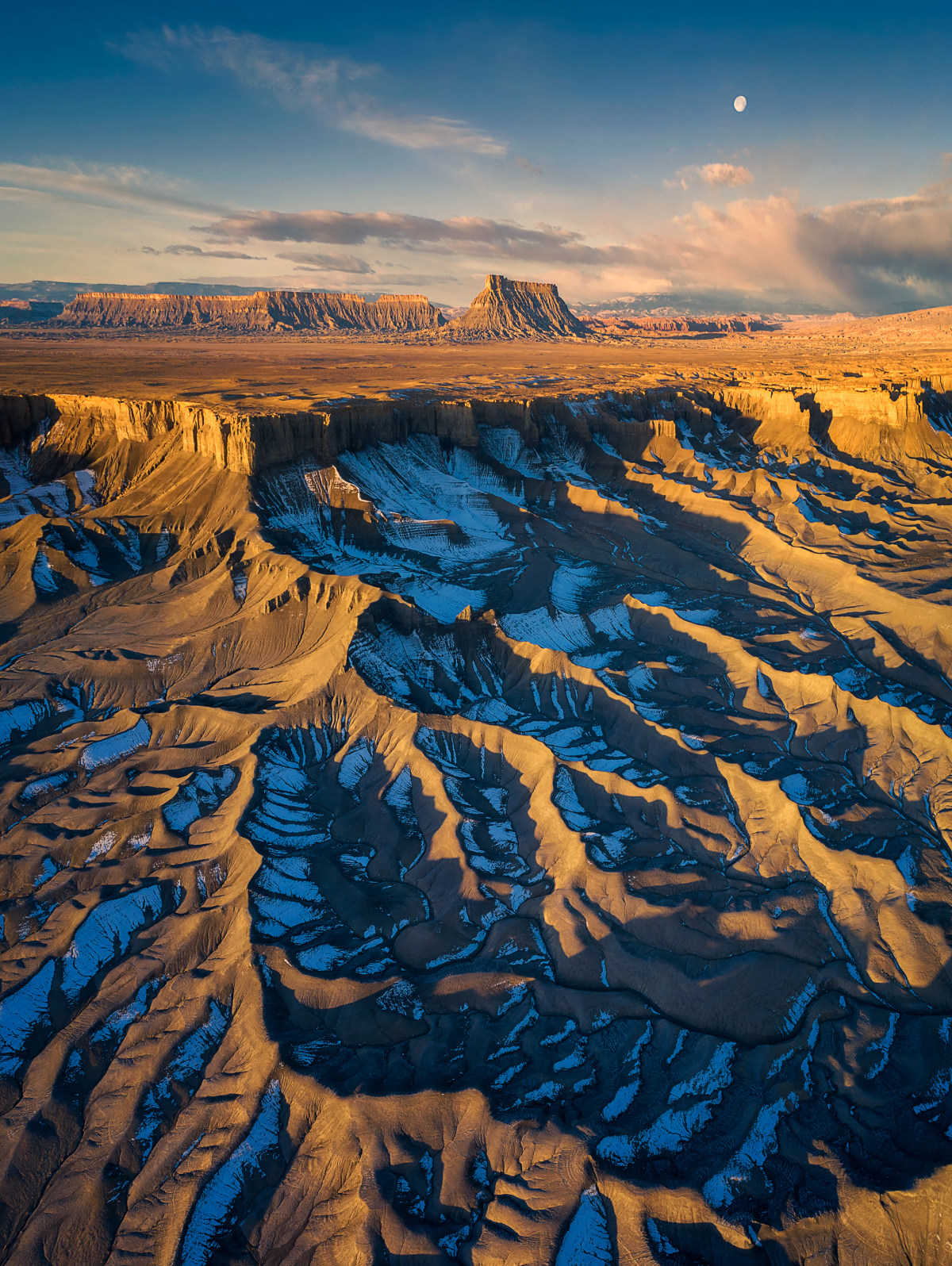 Although it looks like a painting, this aerial image was taken by DJI's Phantom 4 in Utah. The contrast of snow and shadow across the badlands create a beautiful and whimsical texture.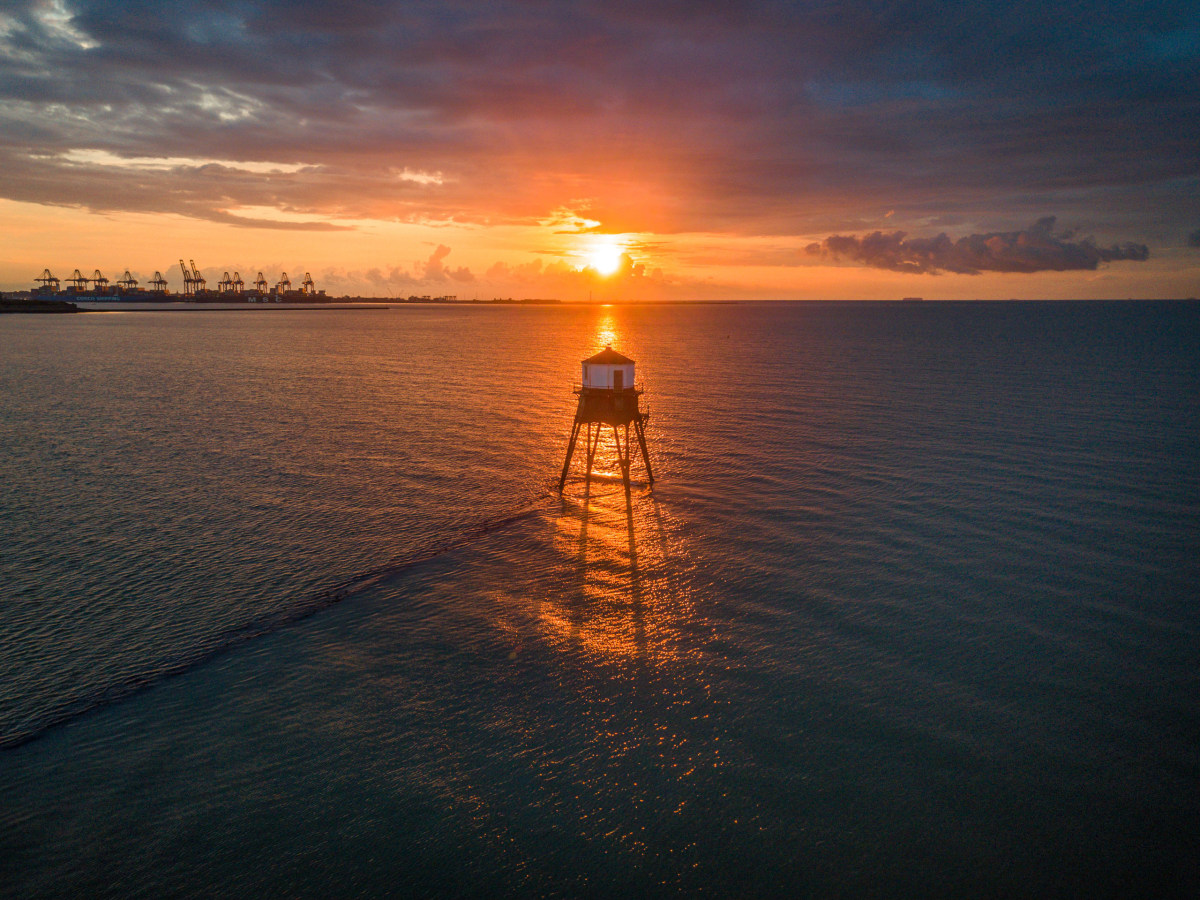 Photographer: MrDroney McDroneFace
A spectacular sunrise overlooking the Dovercourt lighthouse in Harwich, UK.
2 People, 2 Dogs, & 4 Shadows | Equipment: Mavic Air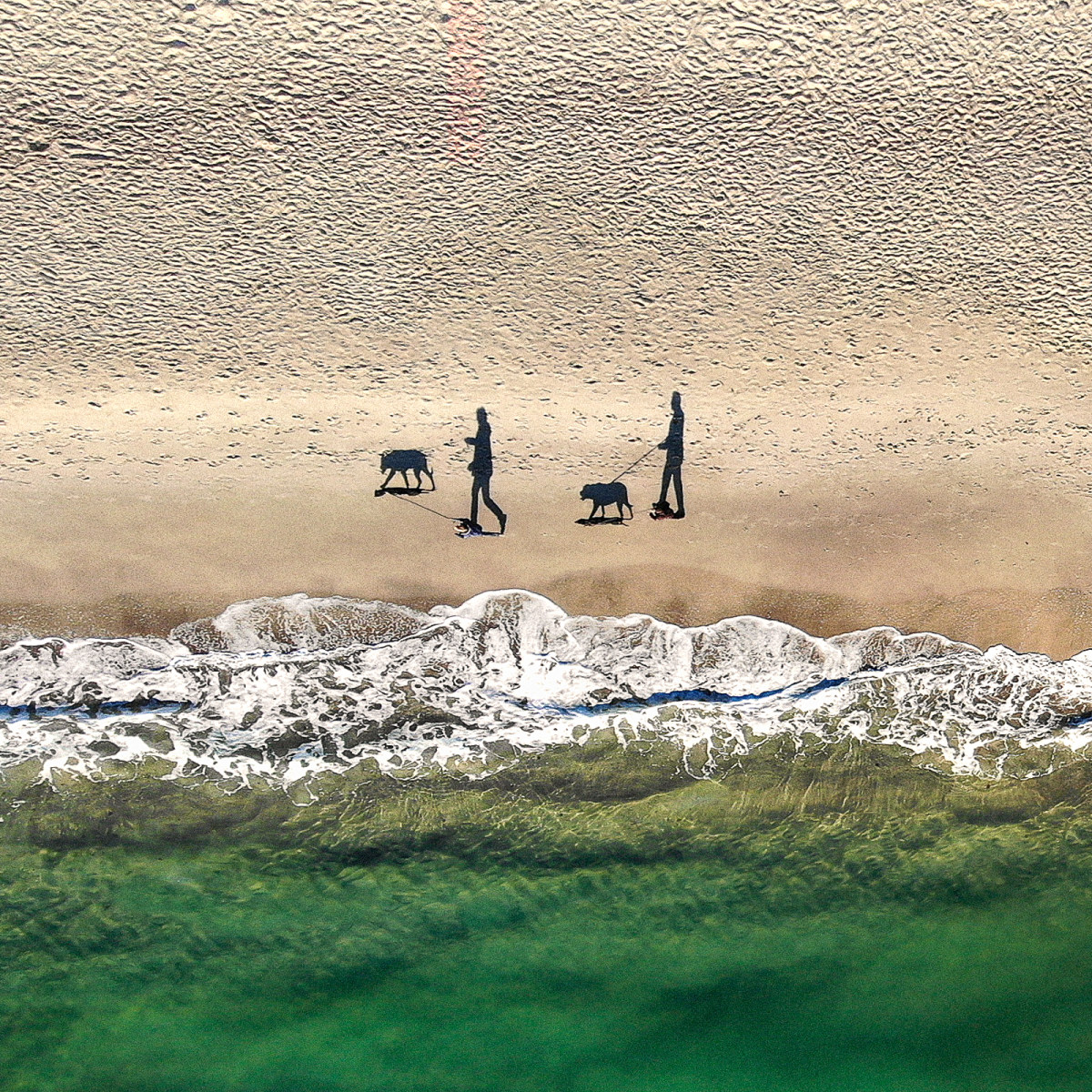 Photographer: Yevhen Samuchenko
A pair of dogs and their owners take a morning stroll at Black Sea beach in Odessa, Ukraine. The sun's angle produces the perfect shadow of their figures in the sand.
Val Comelico-Padola-Belluno-Italy | Equipment: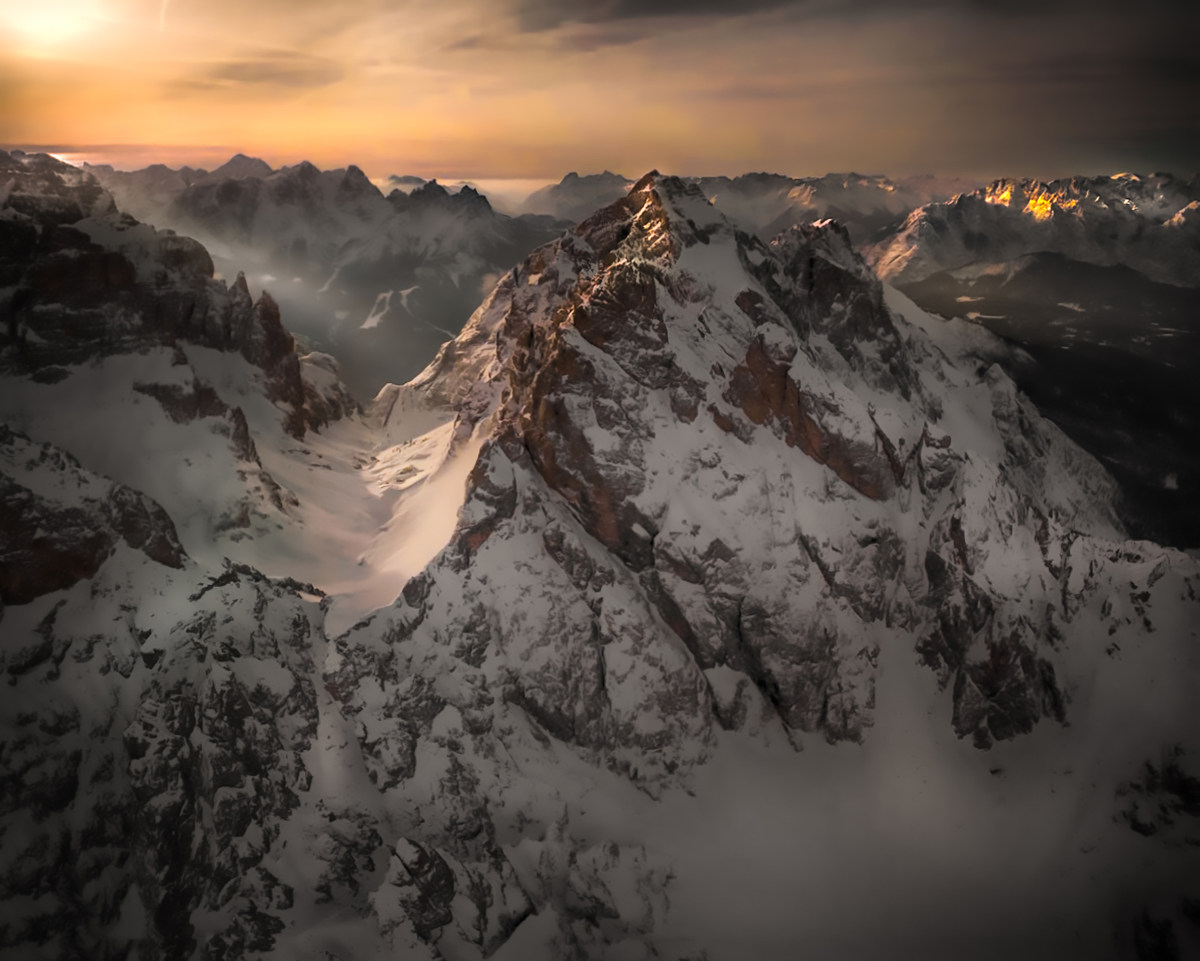 Photographer: Alvise Bagagiolo
A warm sun glows through grey clouds over The Dolomites in Italy, bringing color to the pale snow and dark rock.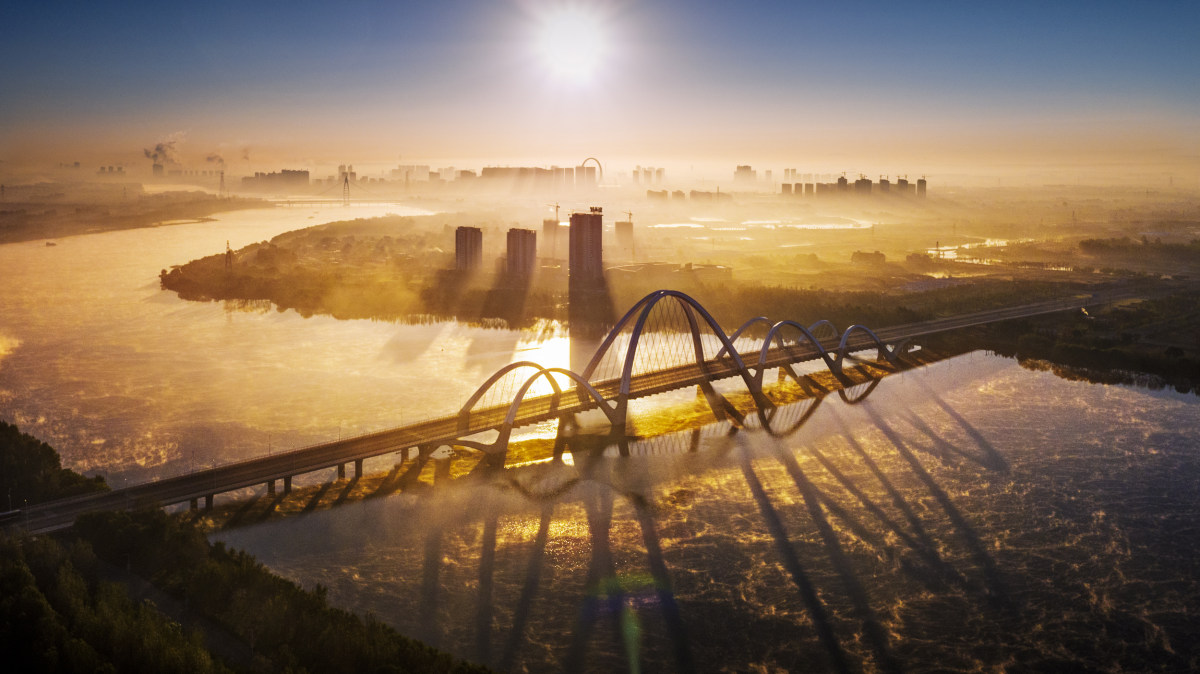 A bridge in Shenyang is eliminated by the stunning rays of a golden sun.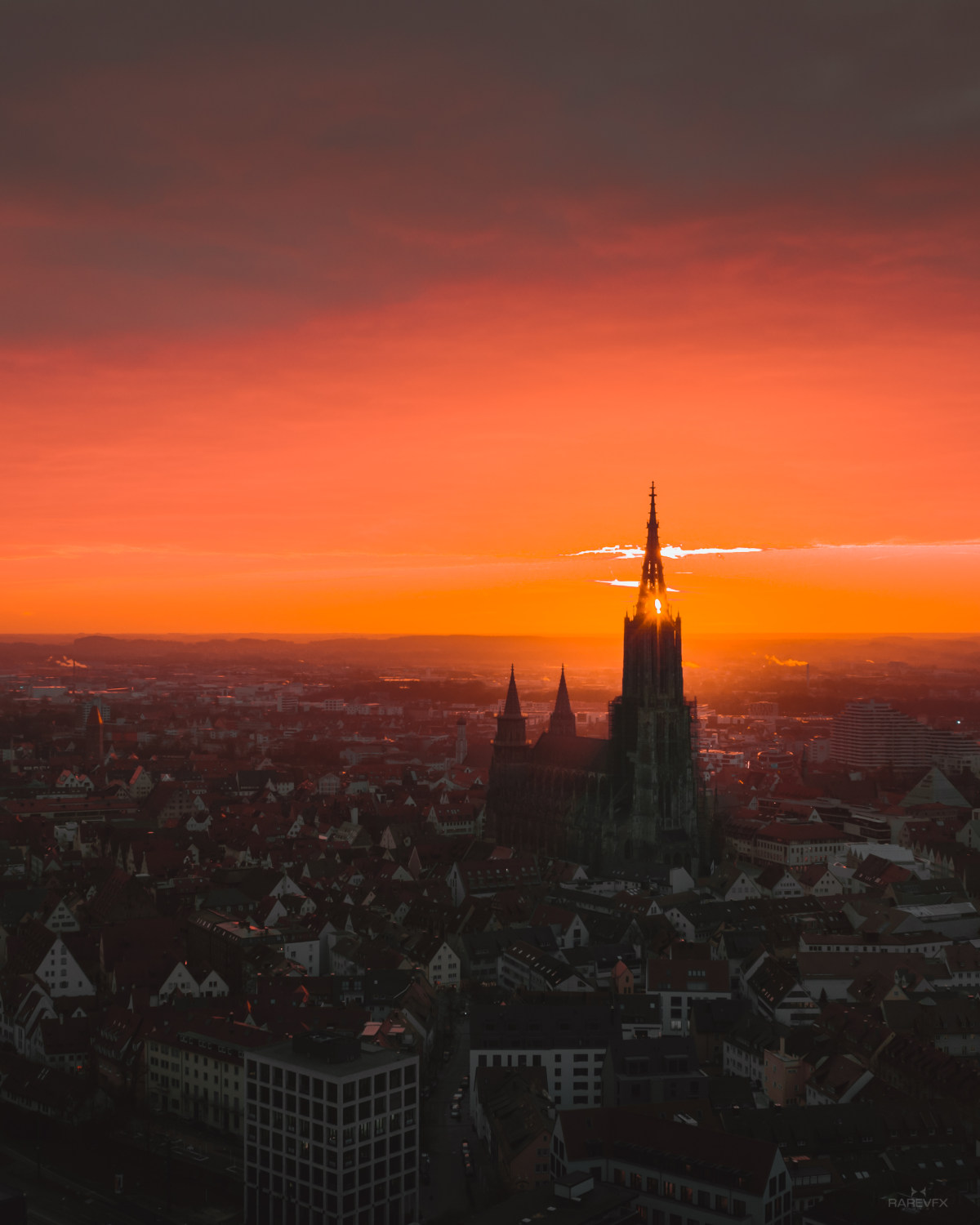 Photographer: Nico Saiger
A deep sunset colors the sky behind the world's highest church tower, located in Germany.
Sand Dunes | Equipment: Spark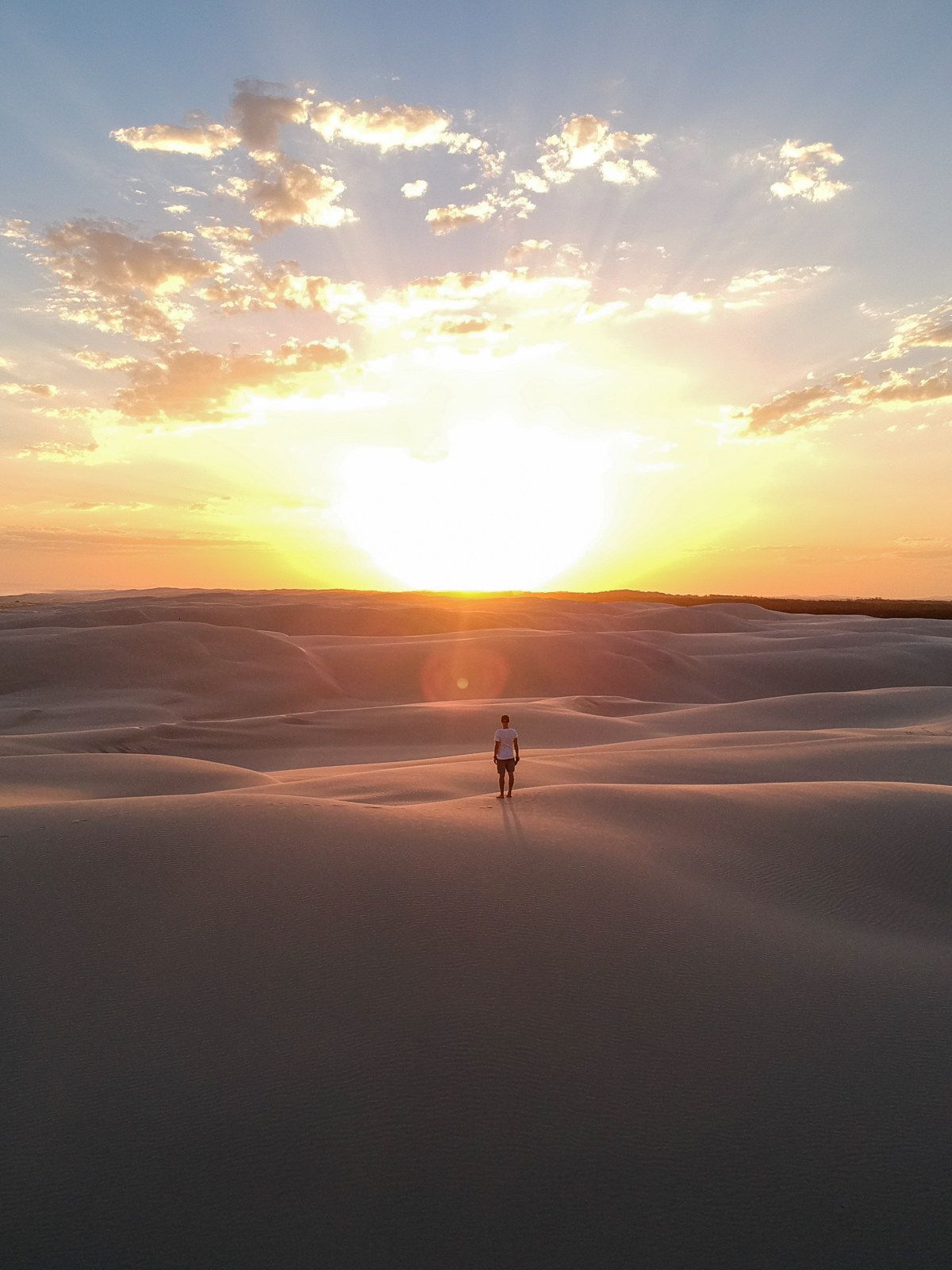 Photographer: Francescocamilloph
One of the largest sand dune beaches in the world lays along the ocean. The sun illuminates the vast expanse and a lone figure contemplating where the sand finishes and the ocean begins.
Working on the Height | Equipment: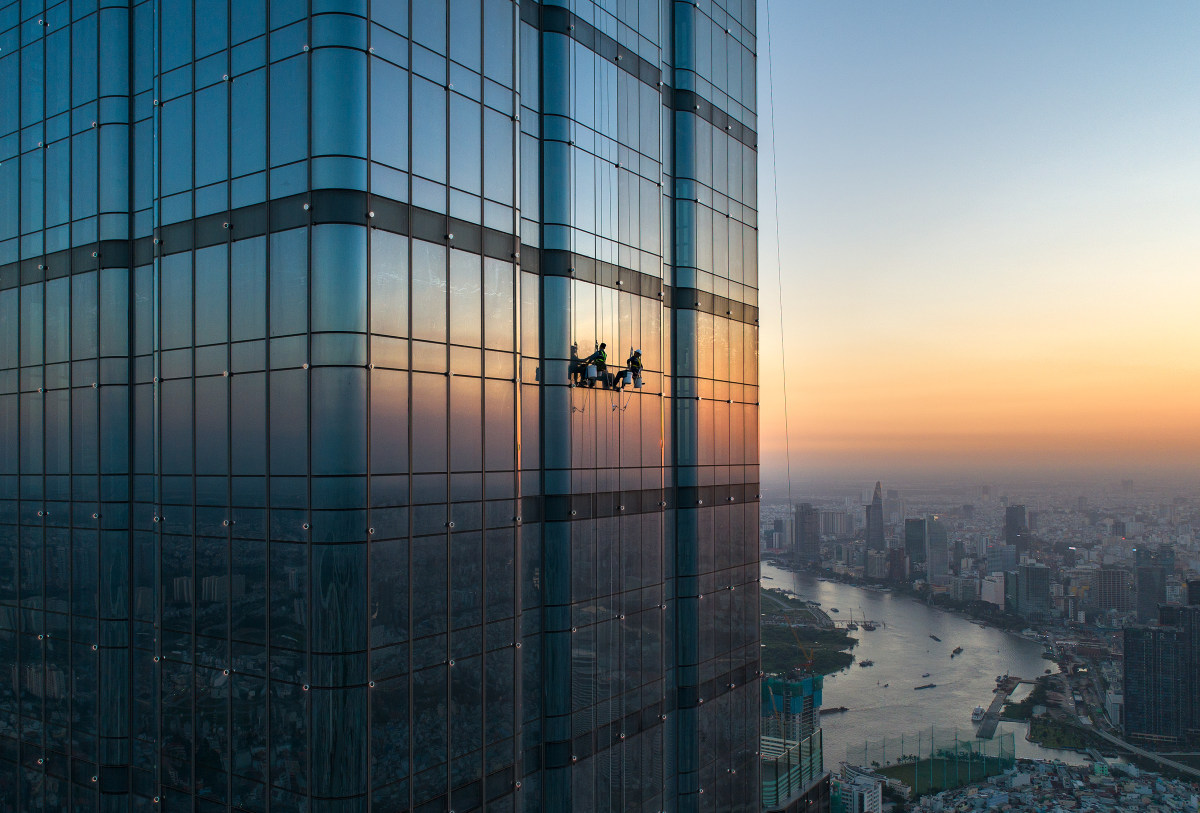 Workers take a break from cleaning glass at the highest building in Ho Chi Minh city, Landmark 81, on a beautiful afternoon.
Past Issues of 2018 SkyPixel Contest Weekly Selection

Issue 11: Sitting on Top of the World
Issue 12: Life is movement