Air Encoder Error (0x1000000). Any thoughts or suggestions are appreciated - I've got countless hours in this now, and I'm losing jobs and my hair.

Setup - New, Just Opened:
Matrice 200
X5S
MicaSense Rededge M Multispectral


Drone powers on and flies, FPV camera and live feed works. Aircraft does not recognize either sensor when installed, nor does it recognize the microSD card.




RE the SD Card:

Aircraft ships with a SanDisk Extreme 16 GB UHS Class 3 inserted.




Per the X5S User Manual:




x5s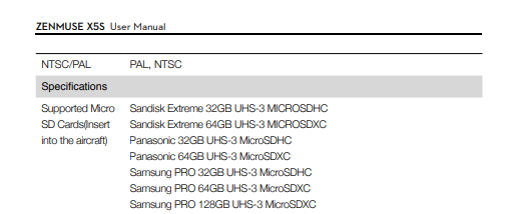 So I've tried a Sandisk Extreme 32 GB UHS3 microSD too - same issues persist (will not recognize SD card or gimbal).
The multispectral camera shows the same error (air encoder error 0x1000000), however, based on what I have read, this is to be expected? It seems to work fine otherwise and does capture images, so that leads me to believe the gimbal connection is passing power, etc.
RE Firmware / Devices:
I've rolled FW all the way back and updated it completely several times on both Android and Apple devices. What do Matrice 200 (not V2) folks use? It appears DJI Pilot for andriod is the only offically supported app, and that is only on a few older devices.
Any help is appreciated, thanks everyone.