Hi guys
Can see many of you have more then one DJI quad and have the ability to check if the DJI air 2 are using the same battery charge plug variant as perhaps older models in DJIs lineup.
for most of my drones I just use these big 90w power banks, that have all the QC-formats and TypeC power delivery + manual DC 3v to 25v https://imgur.com/V8dc3am
- so looking for a cable with barrel DC to DJI air 2 plug variant.
My DJI Air2 socket





size.





pinout (13.2v)





Is this plug identical to some of the older models, like Mavic Air1, Spark, MavicPro1 2Pro&Zoom.. any of these model that have the same fitting (10´pin) and around the same voltage ballpark?
// In regards to Air1.. the pinout seems loyal first 4 left - and the last 4 positives but the wave fold is on the opposite on Air1, so certainly not a direct fit. even though you could cut that part if the width dimension are the same and the same 10pin-size )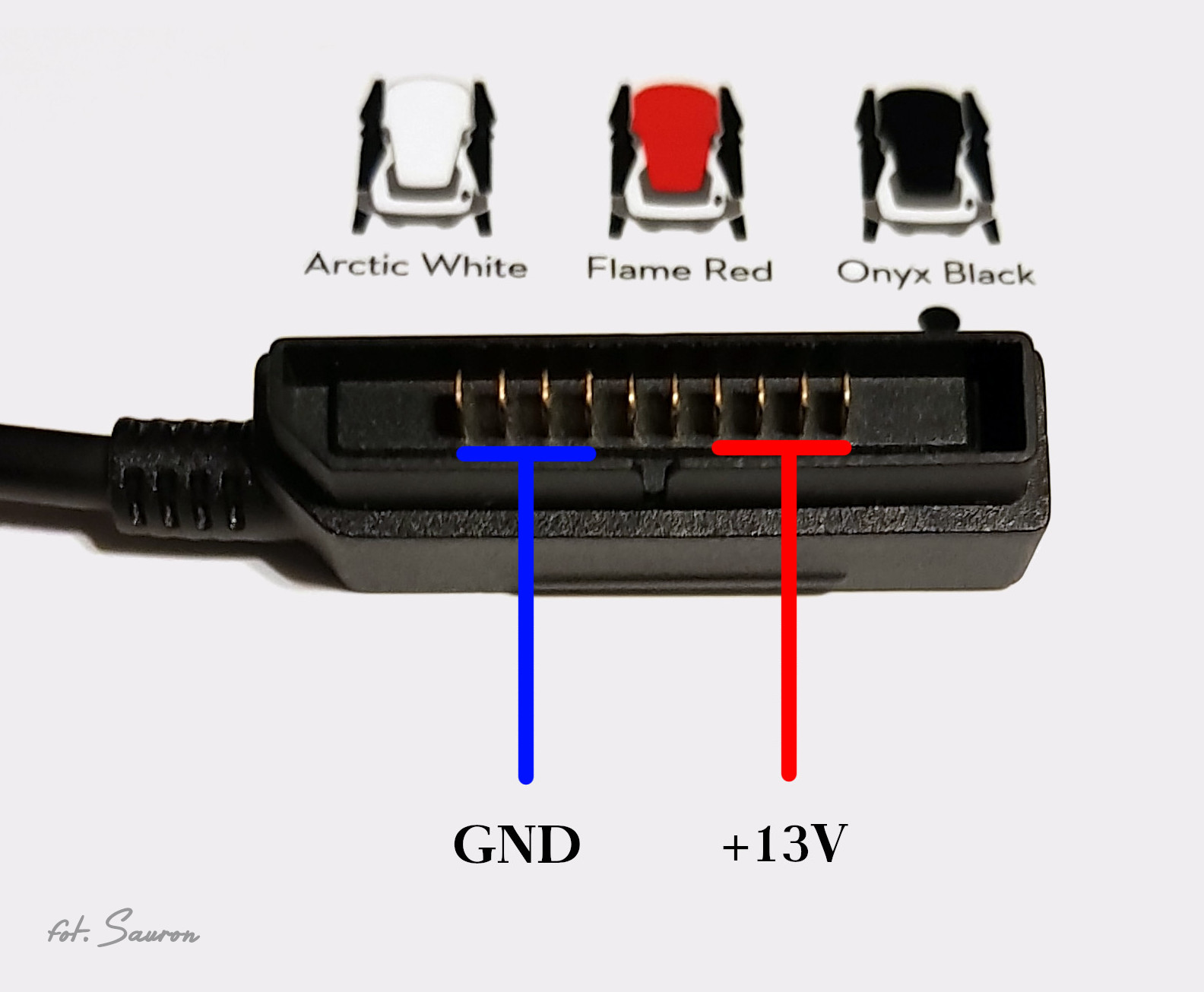 according to this seller, it says 10pin 2,0 pitch Mavic Air2, but as it is with many Chinese sellers, they will often list things under wrong names and this 10pin 2.0 pitch does match the Air1, so could be that seller is listing it wrong and it actually the Air1.. will measure the pitch..
https://www.alibaba.com/product-detail/MISTA-10Pin-Pitch-2-0mm-5AMP_1600113703783.html?spm=a2700.galleryofferlist.normal_offer.d_title.7b334d022UcfBm
but Phantom4 seems to have 10pin 2.5pitch..and Mavic 2 also 10pin 2.5pitch.
'Just measured the Air2 and it says 2.5mm from pin to pin (10pin) so if Air1 plug is only 2.0mm pitch then it will not fit the Air2 at all.
then I need to look at the other models in DJI with 2.5mm pitch.//
The final solution is I will make two myself, then I can also put in a Power delivery decoy-chip, so it will be plug and play from my PD power banks' though not sure what voltage i shall pursue 12v or 15v, though will check it when it get here to see how the battery chip amp-draw performs around 12v or 15v.. if it manages around 2.5A to 2.8A at 12v then that will more than enough.