So I FINALLY get the video feed to stay constant through my non-flying testing today! Can't tell you just how stoked I am! That being said I did notice a few things both on my RC and in App.

First issue was a crack on my controller. NO idea how it got there as it has NEVER been dropped, banged or mishandled. And I know for a fact it wasn't there last week when I used it last. Here is a picture, as you can see, it's not a small crack at all.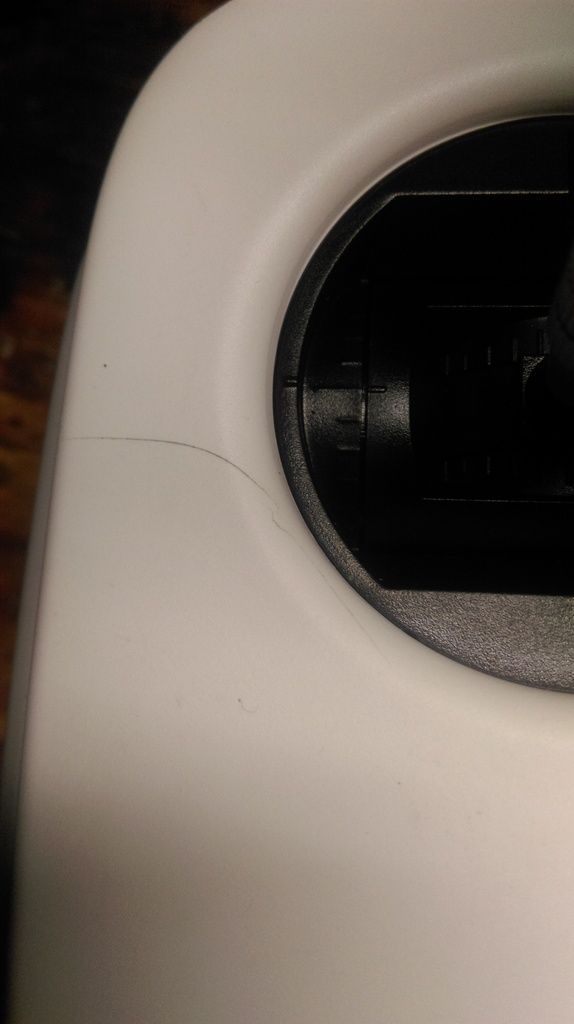 Second issue is, and I thought I was going crazy this morning due to lack of sleep. The imgage transmission settings has that quality bar at the bottom when I run the app with OUT the bird connected (so nice to say that part too!). HOWEVER when I connect the bird, that goes away. Does this have ANYTHING to do with the channel hack? I made a short screen video to show you what I mean. Sorry for the small screen.



So any thoughts on these would greatly be appreciated! Looks like tomorrow might be a grounded day too. I don't mind flying in some wind up to about 20mph, but we're talking 30+ with gusts. I've just got my bird back the way I want it, no need to take any chances. Even if it means waiting another week to fly.