Ok so I installed the new 1.4 firmware and go app the day of it's release.So In the next few weeks after the install I went for several flights.I noticed imediately that flying in locations I have flown at many times before I was getting major signal drops and losing video feed where normally I'd have full strength for the entire flight.I read many threads with people having similar problems and put it down to the new firmware.
So I checked my loggs on healthy drones and viewed the signal map and I could clearly see the difference from the 1.32 to 1.4.
It was like night and day as far as signal errors go and my flights on 1.32 where all green and I have the dbs antenna installed so I was use to flying out many k/m's without even a glitch in signal strength to either the r/c or video transmission.
Now I was really scratching my head untill I had a realization the day the new firware came out I also got new cables for my dbs of ebay.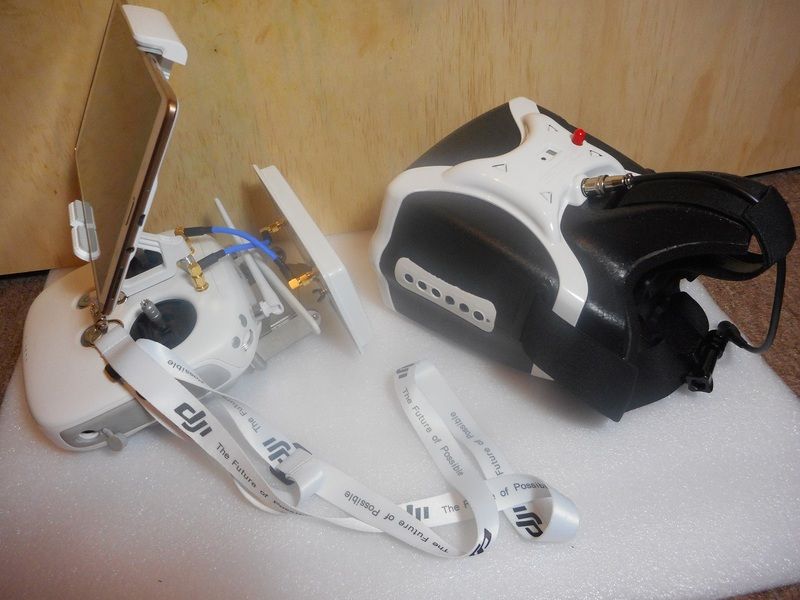 So as you can see in the picture above the blue cables are only 4inches and have right angled connectors so I had to cross them over each other to make them fit. So a few days ago I was reading another fpv thread and it was actually talking about boosters and how cross channel talk can play havok with your signal.I thought maybe having the cables crossed over each other even tho they where well insulated compared to the original p3 cables was causing some cross channel talk/interference to occur and maybe it's not the new firmware.
So i put the old cables on and made sure they where well seperated and went for a test flight.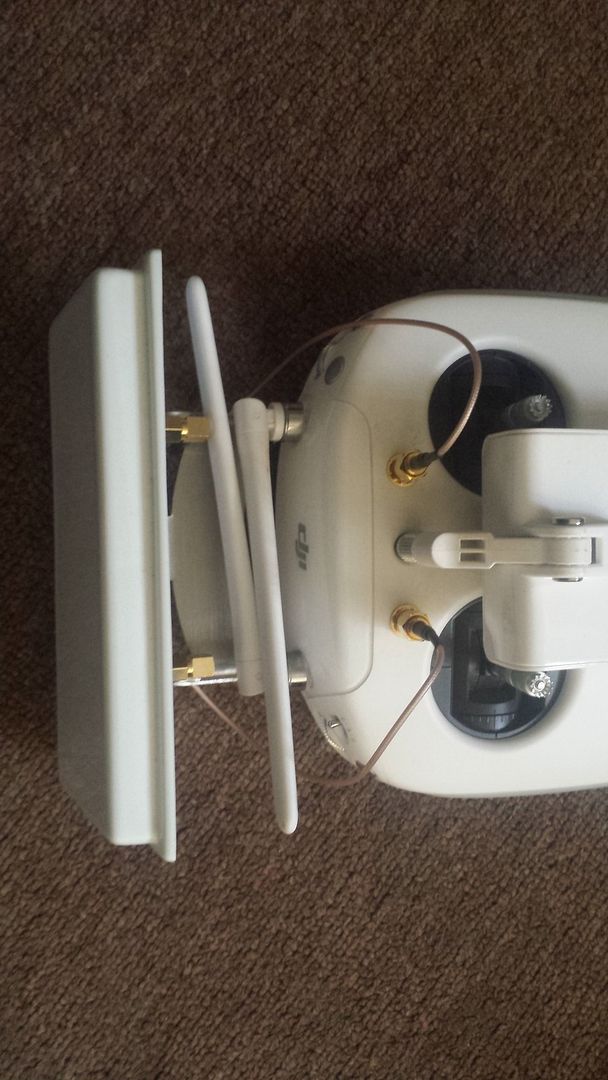 Well you wouldnt believe the difference in signal it was like my 1.32 again full strength the entire flight.Uploaded the latest log to healthydrones and could see imediately the signal map was all green.
So a lesson for all keep your cables on your R/C well seperated if you want to avoid cross channel talk.
You just wouldnt think it would cause much of an issue but trust me it does cause major interference.
Thanks to healthydrones I had the ability to view the signal map and solve my issue.
So am loving 1.4 now and am off for another flight