Being a drone pilot there are few situations when you have tosynchronize your flight logs:
1) You want to change your device,but need your flight records to be available on another device, so just sign in yourID in the DJI Go app on another device and get your flight records back.
2) In very unfortunate case of crash... If your drone got crashed you can contact DJI support and provide your flight logs by synchronizing them on your mobile device and sharing your DJI ID with us. After that DJI engineers will analyze your flight records and find out the reason of the accident. If the reason of the crash is a product failure but not a pilot error the loss will be covered by warranty. (Notice: DJI never requires users to provide their password.)
Here is how you sync your flight records:
Run the DJI GO and hit the triangle in the upper left corner
Hit the cloud icon in the upper left corner
Start syncronization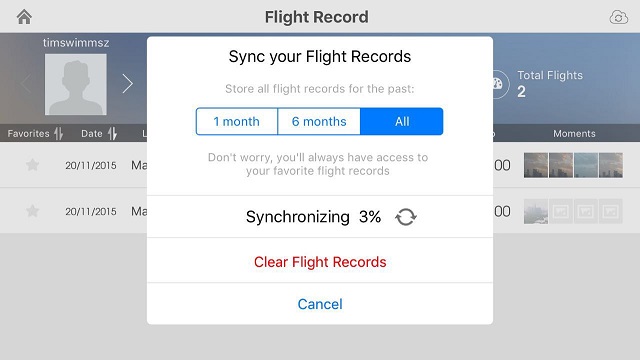 Done, now your flight records are synchronized on a DJI server and you can access them from any other device
This is a little but useful function DJI provides us in a their app
Sync up and fly safe!