Without a doubt DJI is the best drone manufacturer in the world, not only because of their high quality products but also for listening to their customers' needs and wishes.
I came in touch with a DJI product for the very first time in 2013. Since then I have owned the DJI Ronin, DJI OSMO, DJI Inspire 1, DJI Ronin-M, Phantom 4 Pro and finally the Spark. Having so much confidence in DJI's products many of my equipment was preordered.
This current article focuses on the Spark's capabilities, tips/do's and dont's during flight and gives useful advice and tips that will help you to capture the perfect image.
This year I spent my holiday in Greece, and I was really curious as to how the Spark would handle the journey regarding photo and video quality. Since I'm used to the high quality sensor of the Phantom 4 Pro, I had a slight fear regarding the Spark. I also questioned whether I could make professional looking footage with the Spark. The answer turned out to be a big "Yes".
The Travel:
I have bought the Fly More Combo from DJIs official site. Being able to control the drone with a physical controller (RC) is a must when you want to have precise and full control, not to mention the range. A strongly believe that a minimum of 2 batteries is a must, but I recommend having 3. Here I have to mention also that the travel bag is a nice addition since it is spacious: just perfect for 2 batteries, the Spark and the RC on any trip.
I also wondered was also curious if I'd have any problem at the airport baggage check. Fortunately I had no problems; the bag is small enough to take as a carry-on luggage. A recommendation from my part: always leave the batteries at state of charge (SoC), not exceeding 30% of their rated design capacity.
Photos:
Tip 1.: Always do a quick search before your trip in order to know exactly what's waiting for you there. I usually use google maps to discover the most interesting places way before the journey starts, which means that I already have some "place knowledge" before arrival.
Tip 2.: Don't start with using the prop protectors since in my opinion they're used for training purposes, when you have already mastered controlling the drone. At big heights they may cause the appearance of the Vortex effect, which I have already experienced with my Phantom 2.
My motto "Be creative and make your pictures interesting". It also helps a lot if the locals are open to new ideas: and this is exactly how the people in Greece are: they are super-friendly and inquisitive, and always ready to help.
At first glance the first picture shows "just" a small harbor with dozens of small boats and yachts. But if you look more closely it's more than that. The story behind my first picture started with me asking some locals for a small favor On "Jaws" island I asked 2 car owners to stop their cars for a couple of minutes.
Eternal Fight
Now set your imagination free and try to see what I wanted to show. You might be able to see what I see: 2 alligators are showing off their teeth and the cars are their eyes. I named the picture "Eternal fight".
Tip 3. Plan your trips and return to the same spot if you consider it worth it.
The flight time of the Spark is between 11-13 minutes, but this little island was so unique that not making a 360o panorama would have been a sin.
The following day I returned with a full battery and I managed to take 34 photos which finally got stitched end the end result is just insane. I made a little planet view too!
LittlePlanet
Tip 4: I'm used to higher speeds when flying with my other drones. Sparks cruising speed is at around 5m/s. Using the Remote controller, set the Spark into Sports mode so you can reach your height and destination faster at a really fast speed of 50m/s, set it back to normal mode when you want to make a 90 degree straight down shot. In Sports mode you can't face the camera downward.
Always use Sport mode to capture fast moving objects. In my particular case, "Water Snake" a jet ski cruising in the Aegean Sea: the third picture meant to show this.
Water Snake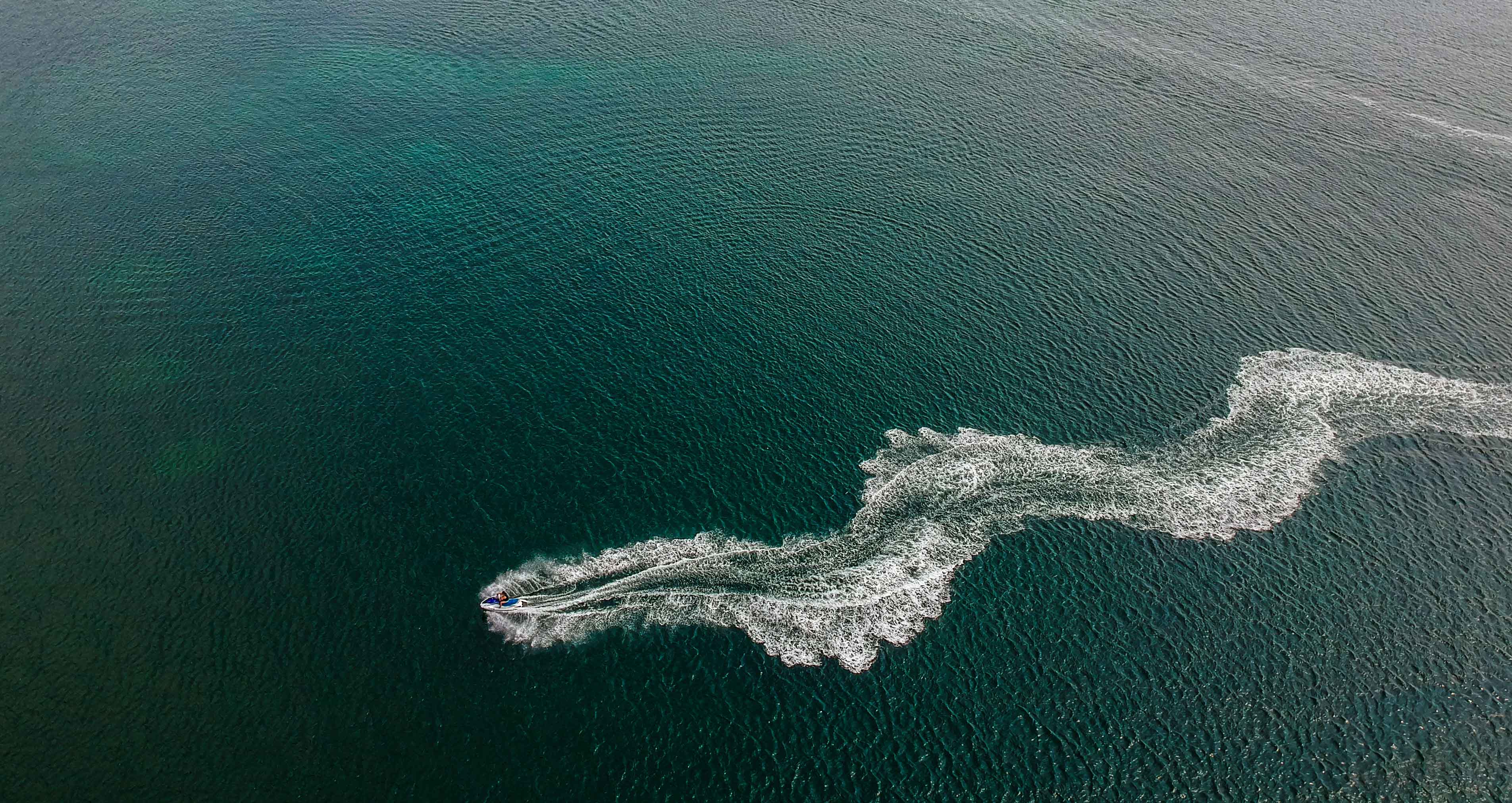 The fourth picture is entitled " The Carrier" and shows a ferry boat carrying some cars from one shore to another. I think this shot allowed me to capture a moment in time, without freezing the motion. I really tried to make a visual suggestion of motion: the wave behind the boat has already reached its peak and is starting to curl into a downward moment.
The Carrier
The fifth picture is entitled "Duo" and shows two boats staying (almost) motionless. But it's much more if you look closely. You can sense the mute thrumming of the sea far below, this enormous shadow of seemingly still green waters. The sea floats and so do the boats.
DUO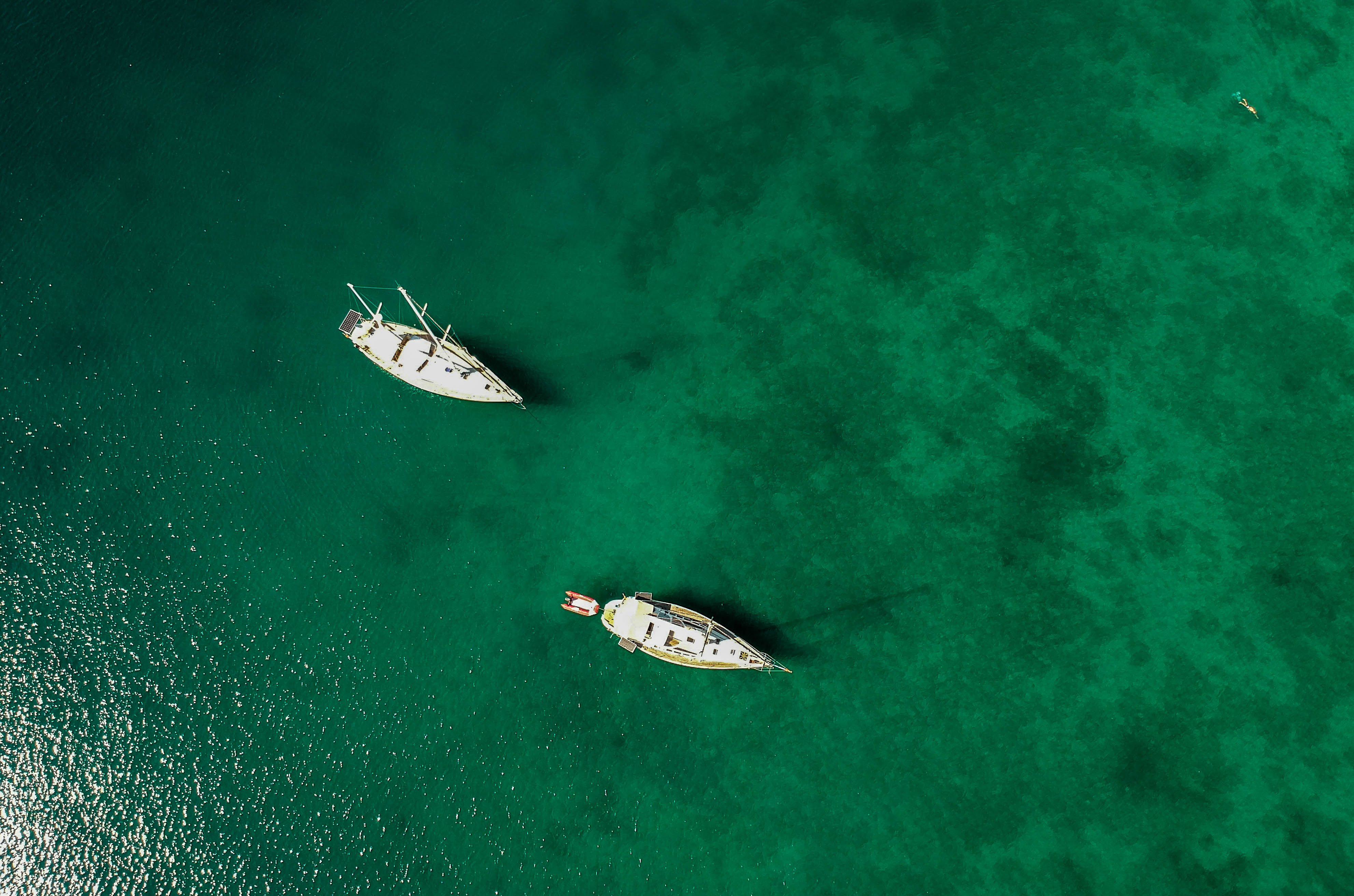 Note: All pictures went through an editing process with the help of Adobe Lightroom, adjustments such as brightness/exposure/contrast etc. have been applied.
Video:
At the moment X allows only 1080p 30fps option to shoot video. In my video you'll see some shots from Evia Island. Hopefully in the near future we will have the option to choose 24p and picture profiles.
Tip 5: Don't use sport mode while recording video, you end up with props getting into the frame, and shaky footage. Always fly in normal mode, if you want to film something really steady turn on Tripod Mode. To be honest I don't like automated functions, I do everything manually.
No color grading applied on video!
Note: Always keep your drone in line of sight, to ensure you fly safely. Bring somebody with you to also keep an eye on the drone.
Is it worth owning a Spark?
In my opinion it's DJIs product of the year! If you travel a lot and want to have your drone with you 99% of the time, or/and want to get up in the air in under 20 seconds (that's how long it takes for me to boot up the Spark and get it into the air ) don't hesitate! For the full experience buy the Fly More Combo!
Hopefully in the future we will get RAW capability, 24fps video settings and picture profiles, as well.
which is true, you can achieve professional grade material with the Spark, and it depends only on your creativity and knowledge to maximise its capabilities.